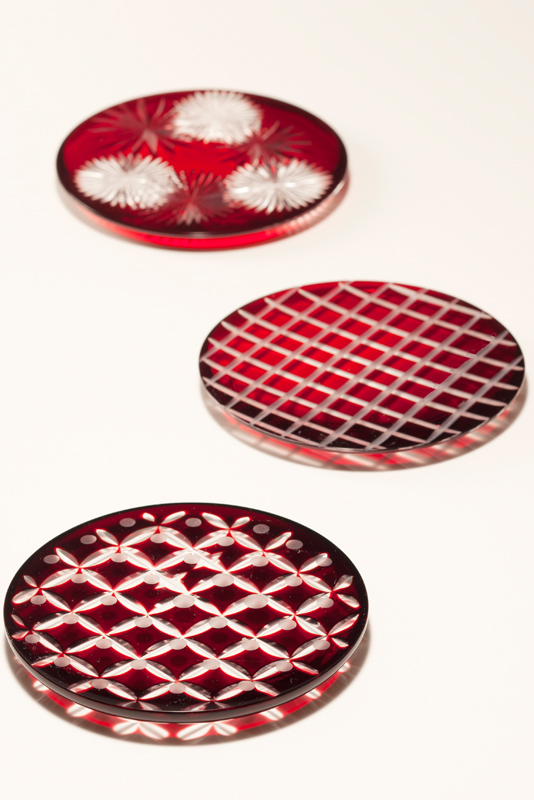 EDO-KIRIKO , JAPAN TRADITIONAL CRAFT

Dimensions

W120 D120 H15mm

Materials

HARD GLASS
A dish to enjoy the overlap of designs which depicts reflection of
lights on water. The glass is as clear as water with mystical
beauty.The handcrafted dish which is created one by one by
materials and techniques of Japan reflects the delicacy and the
inheritance of Japanese craftsmanship. The dimple on the surface
can also be used to serve soy-sauce, sauce, and relish. Enjoy it with
your rich imagination.
水に映し出された光のように重なる景色を楽しむ器。
硝子は水のように透きとおり、幻想的で美しい。
日本の素材と技術でひとつひとつ手仕事でつくられた器は、
日本人の繊細な感性や継承されてきた職人の技が光ります。
表面のくぼみには、お醤油やたれや薬味などをのせることもできます。
豊かな想像を膨ませてお楽しみください。